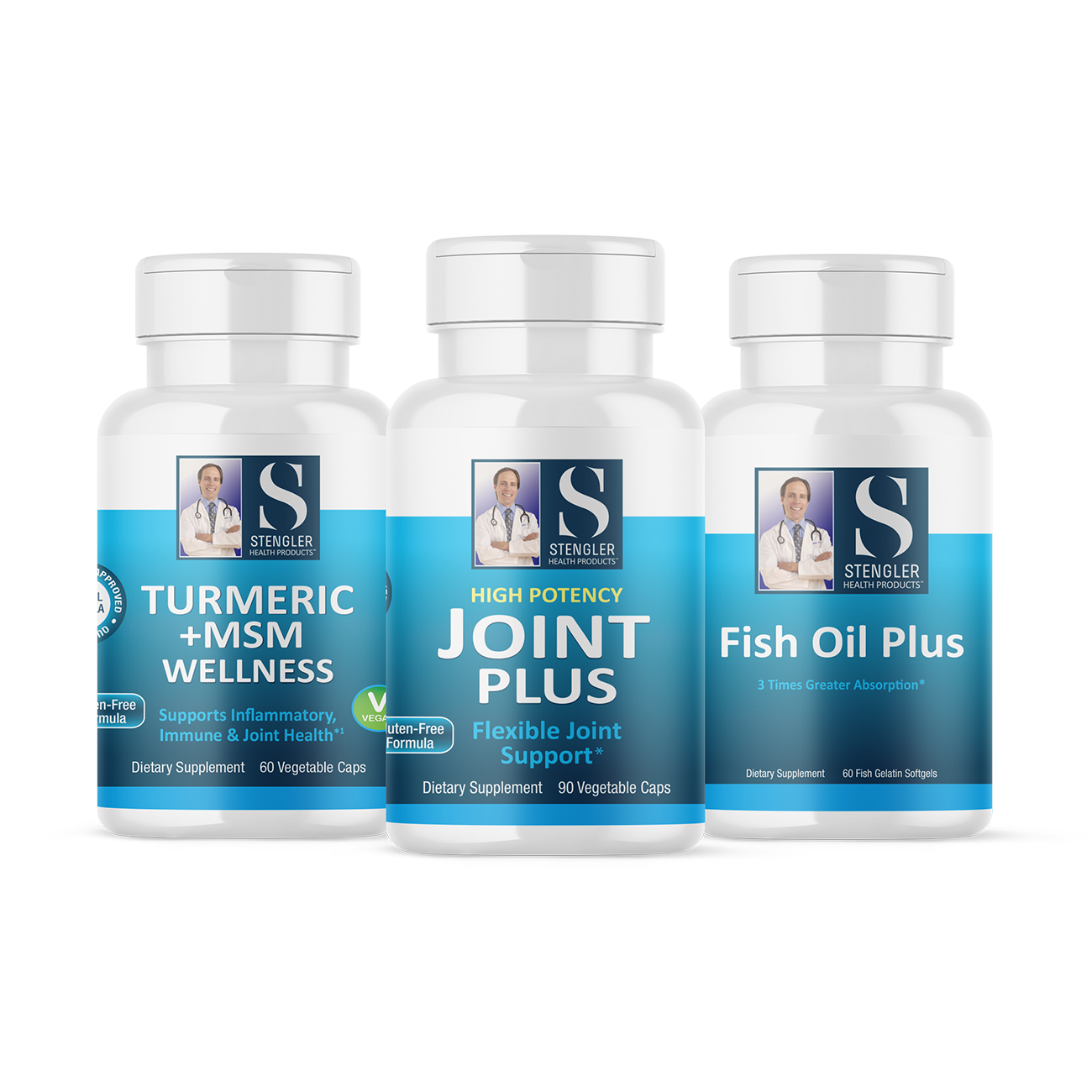 Combine these powerful doctor-formulated supplements to help support healthy joints and mobility.  
Turmeric+MSM Wellness
Therapeutic amounts of clinically proven Meriva® Turmeric Root Extract (29 times more bioavailable than standard turmeric), OptiMSM® (distilled) & PureWay-C® (12-Hour retention vs. standard 4-hours) to:
Support Healthy Inflammatory & Immune Response*
Promote Overall Joint Health*
1.Belcaro G., Cesarone M.R., Dugall M. et al., Altern Med Rev, 2010, 15(4): p. 337-44.
OptiMSM is a Registered Trademark of Bergstrom Nutrition (US Patent #5,843,923)
PureWay-C® is a Registered Trademark of Innovation Laboratories, Inc.
Meriva is a Registered Trademark of Indena S.p.A., Milan
Joint Plus
Joint Plus incorporates the latest nutritional science to support the health of the Joints. This blend helps support connective tissue for joint flexibility and range of motion.*
1. Biocell Collagen II, Statistical Report BIO 502 study, Miami Research Associates; March, 2003
2. Clin Drug Invest 2004;24:353-63
3. Cochrane Database Syst Rev 2005;(2):CD002946. BioCell Collagen II is a Registered Trademark
BioCell is a Trademark of BioCell Technology LLC.
(US Patents 6,025,327; 6,323,319; 6,780,841; 7,091,180; Other US and Foreign Patents Pending)
OptiMSM is a Registered Trademark of Bergstrom Nutrition (US Patent #5,843,923)
Fish Oil Plus
The Fish Oil Plus feature MaxSimil® monoglyceride fish oil that has a three times greater EPA+DHA absorption rate than an equivalent dose of other leading fish oils.
Through the use of MaxSimil patented lipid absorption enhancement technology (PLATform), the fish oil is absorption-ready and can be directly assimilated in the intestinal tract for maximum benefit.*
Supports Cardiovascular Health*
Supports Healthy Mental Functioning*
Supports Healthy Glucose and Insulin Metabolism*
* These statements have not been evaluated by the Food and Drug Administration. This product is not intended to diagnose, treat, cure or prevent disease.

California State Prop 65 Warning: Consuming this product can cause you to be exposed to chemicals including lead, which is known to the State of California to
 cause cancer and birth defects or other harm. For more information go to www.P65Warnings.ca.gov/food.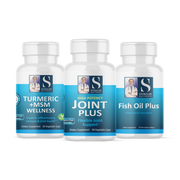 Joint Health Bundle

$145.85

Regular price

$155.85