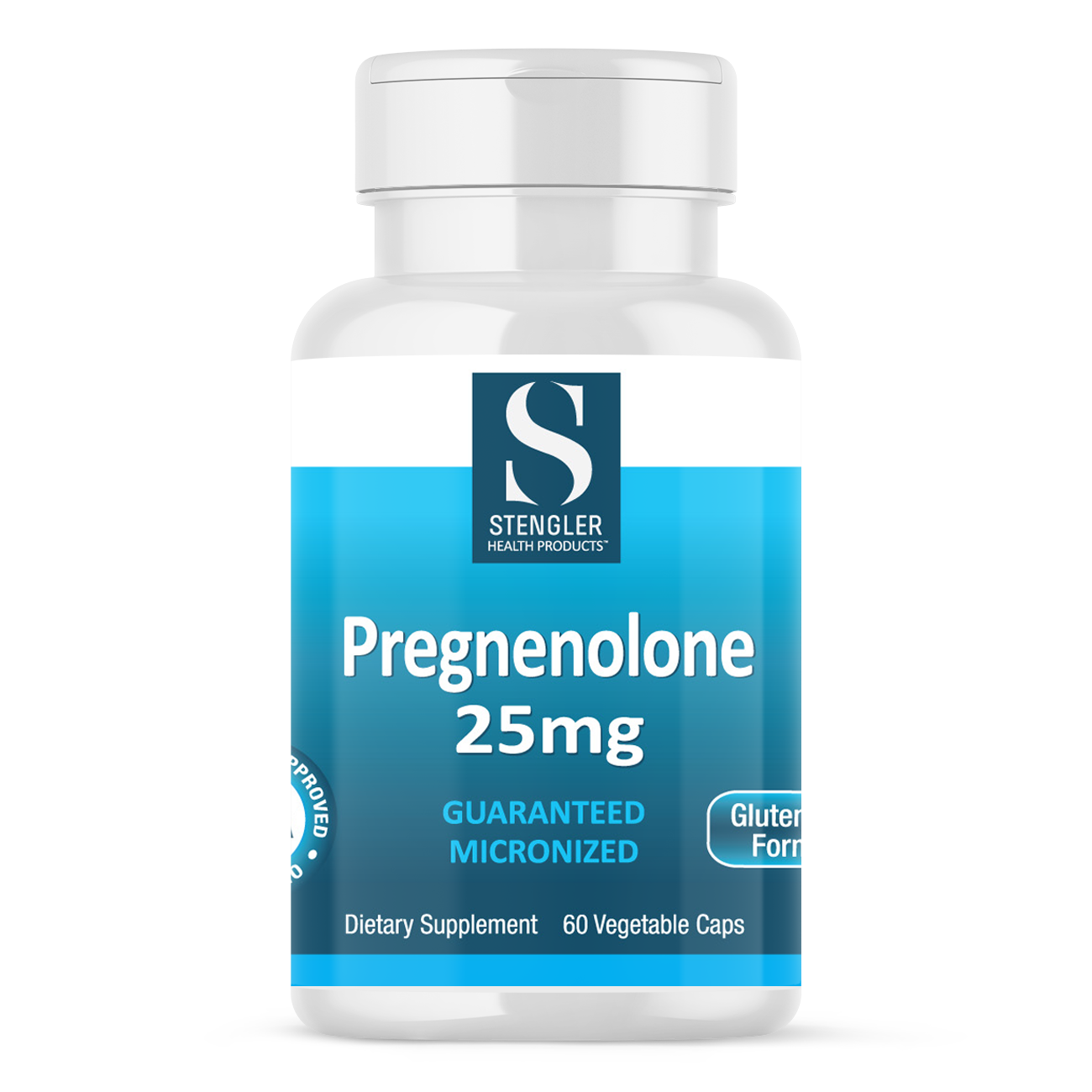 Pregnenolone 25mg

Pregnenolone is often called "The Master Hormone" because it can be converted into many other steroidal hormones. It is naturally produced in the body by the adrenal glands. Research shows production levels may slow with age, so supplementation may help to support more youthful Pregnenolone levels.*  
Keep Out of Reach of Children. Do not use the safety seal on the cap or printed inner seal if it is missing or broken. Consult a physician if pregnant, lactating, currently on prescription medication or diagnosed with a medical condition. Store in a Cool, Dry Place.
Consult a physician or licensed qualified health care professional before using this product if you have, or have a family history of, prostate cancer, prostate enlargement, heart disease, low "good" cholesterol (HDL), or if you are using any other dietary supplement, prescription drug, or over-the-counter drug. Do not exceed recommended serving.
WARNING: NOT FOR USE BY INDIVIDUALS UNDER THE AGE OF 18 YEARS. DO NOT USE IF PREGNANT OR NURSING. 
* These statements have not been evaluated by the Food and Drug Administration. This product is not intended to diagnose, treat, cure or prevent disease.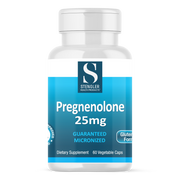 Pregnenolone 25mg