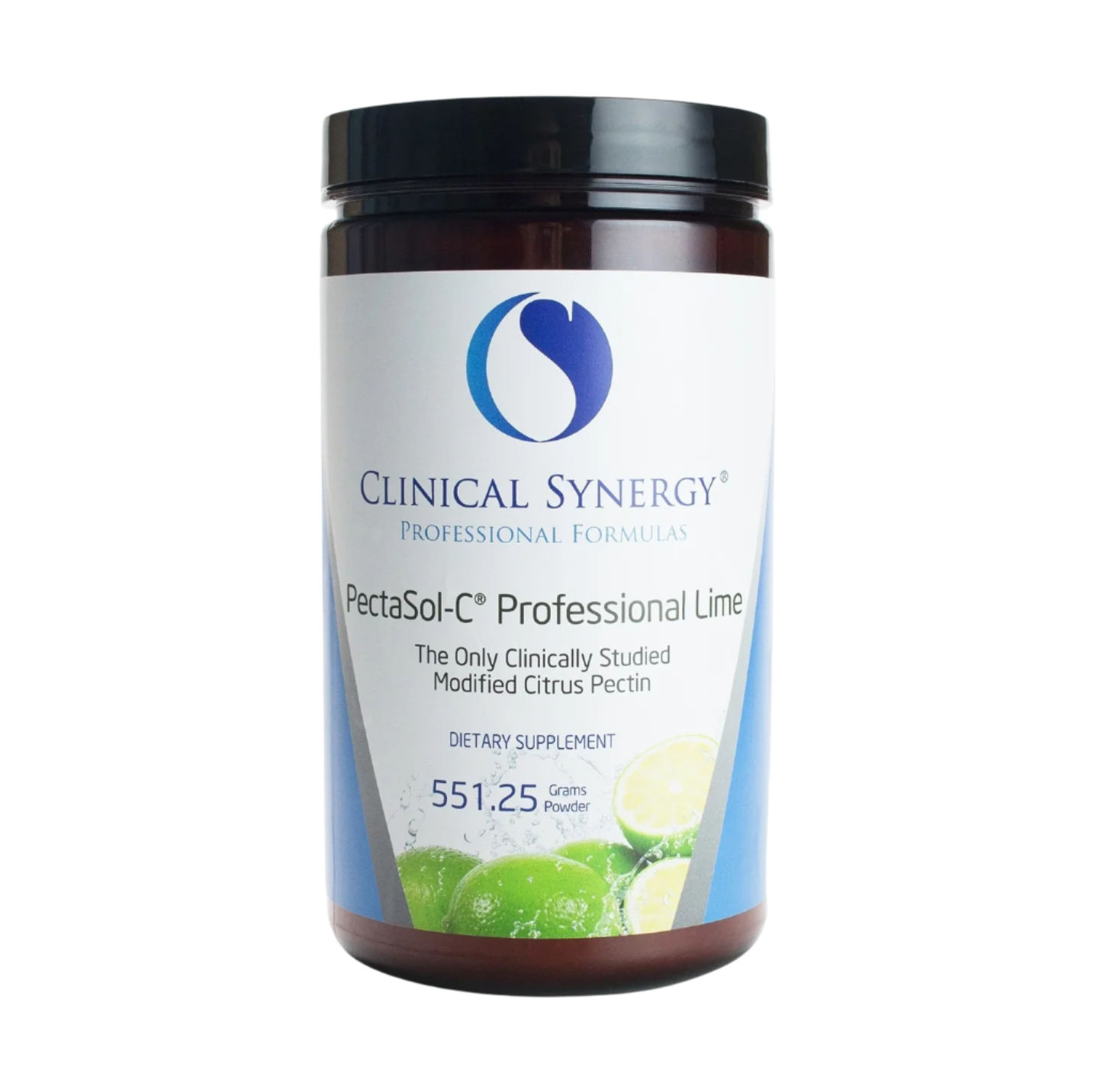 PectaSol-C® Professional Lime Modified Citrus Pectin is a great tasting and convenient way for your patients to get the scientifically substantiated benefits of PectaSol-C Professional Modified Citrus Pectin. With real lime and a touch of stevia, PectaSol-C Professional Lime mixes well and tastes great, making it even easier for patients to maintain protocol objectives and achieve their health goals.*
• Supports Cellular and Cardiovascular Health*
• Promotes Healthy Immune Response*
• Supports Detoxification*
PectaSol-C® Professional is a natural inhibitor of galectin-3. Research shows that maintaining healthy galectin-3 levels supports healthy aging, cellular function, cardiovascular health and normal immune response.*
PectaSol-C® Professional is a low molecular weight pectin from citrus fruit pith, increasing absorption to provide benefits systemically.
Gluten Free
Vegetarian
Vegan
Serving Size: 6.125 grams
Servings per Container: 90
Dietary Supplement
As a dietary supplement, take one scoop (6.125 grams) daily with liquid on an empty stomach, or as recommended by your healthcare practitioner.
Other Ingredients: Citric Acid, Natural Lime Flavor, Stevia Leaf Extract.
PectaSol-C® Professional is Vegan/Vegetarian Safe, Gluten-free
* These statements have not been evaluated by the Food and Drug Administration. These products are not intended to diagnose, treat, cure or prevent any disease.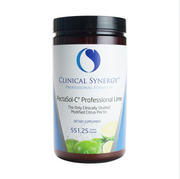 PectaSol-C® Professional Lime