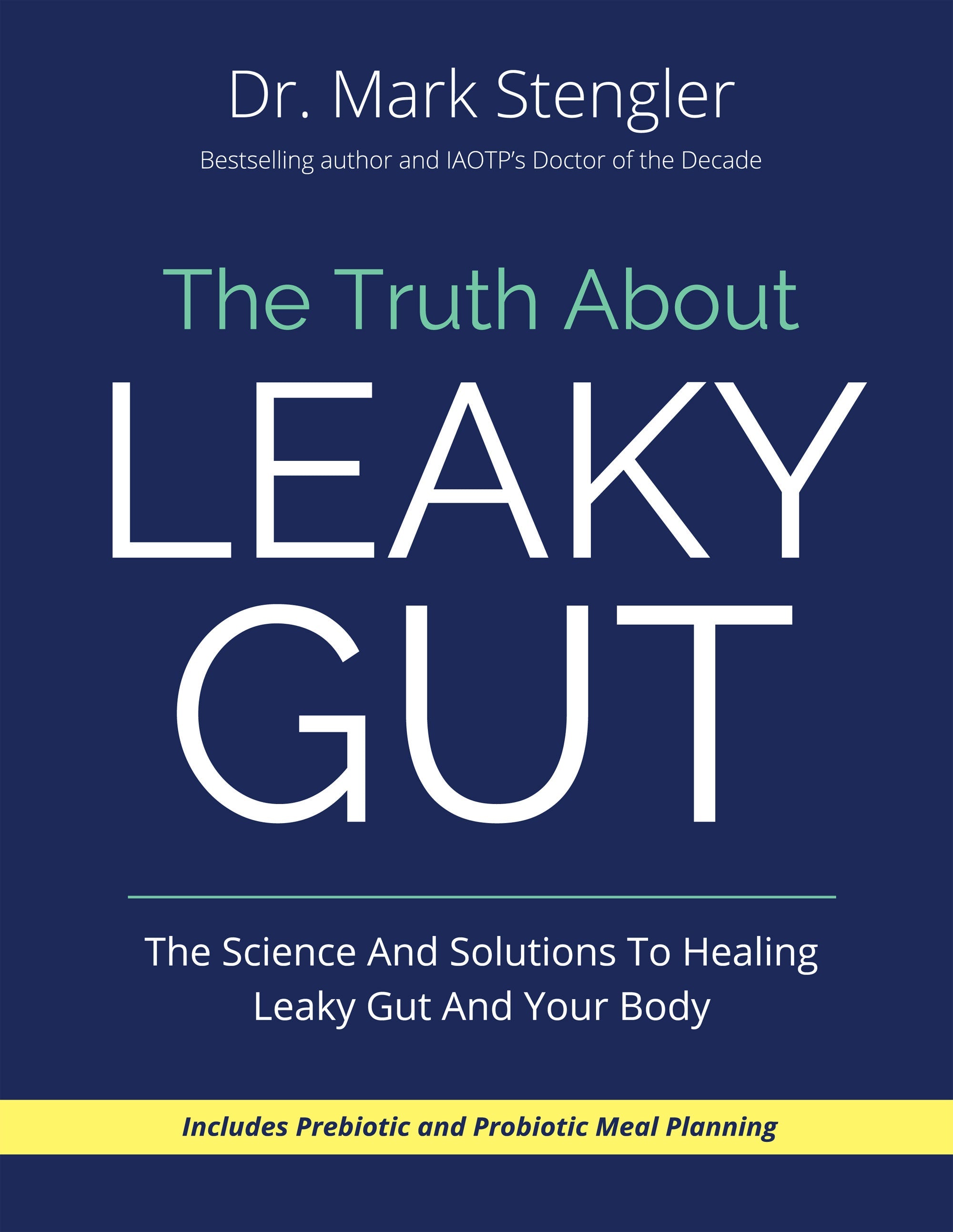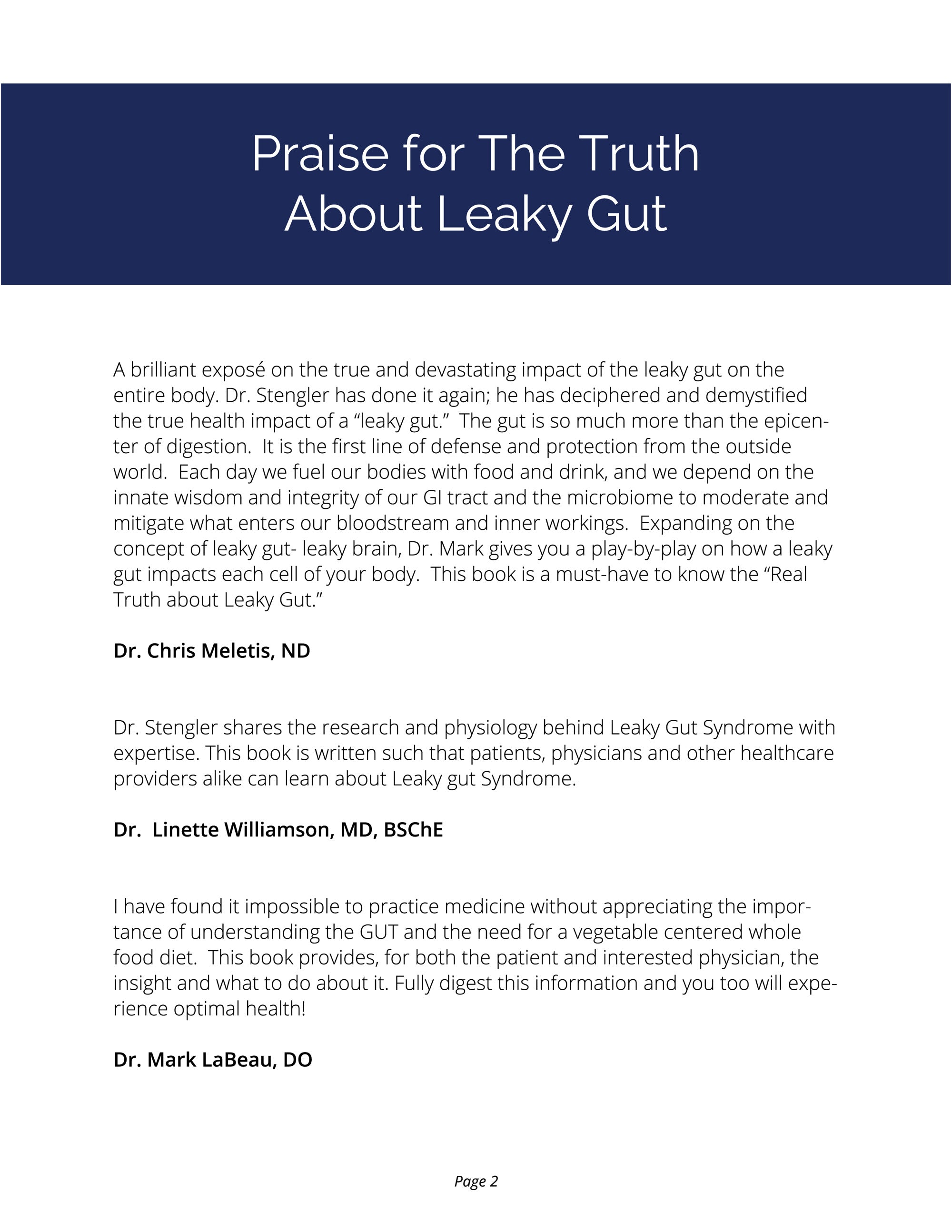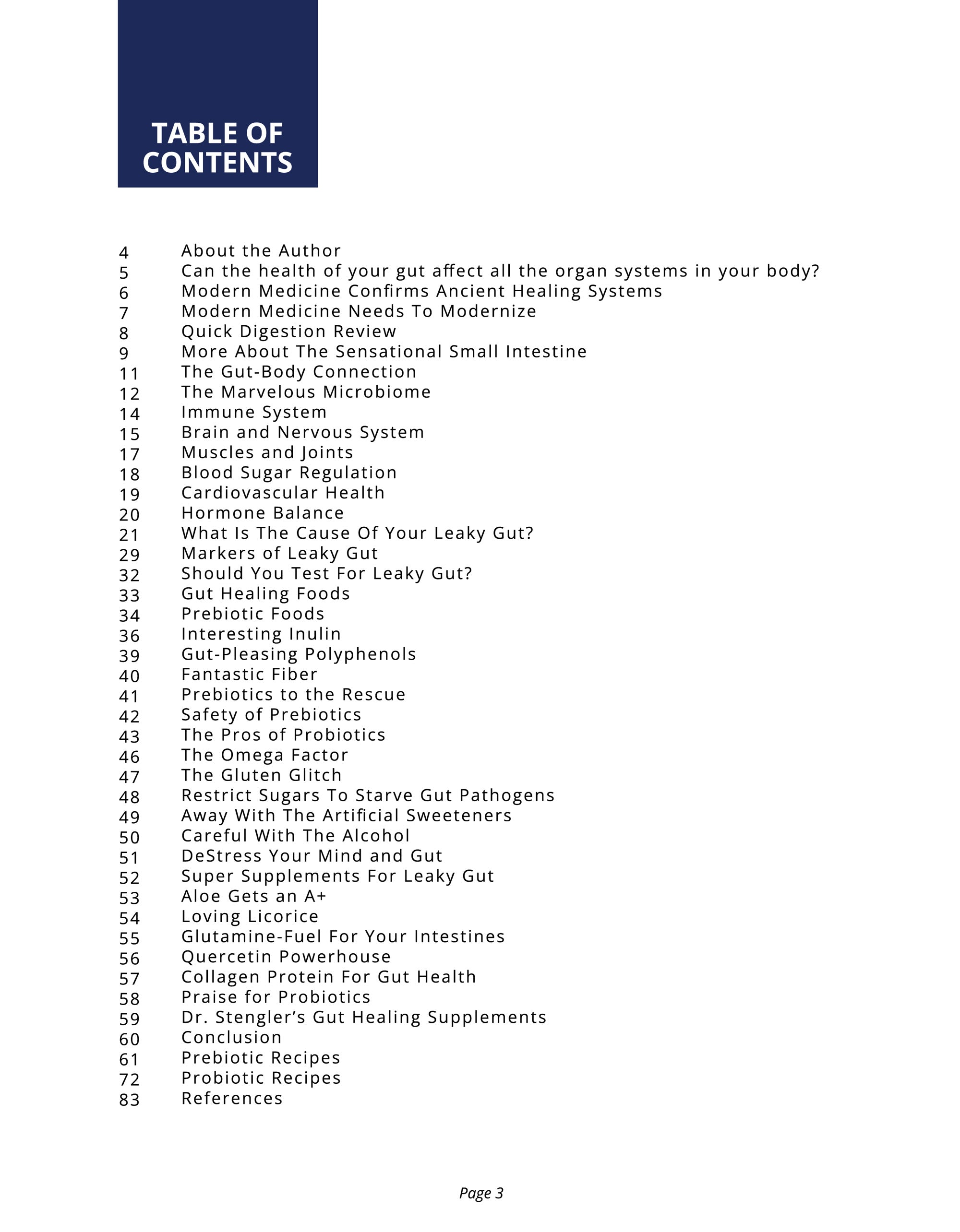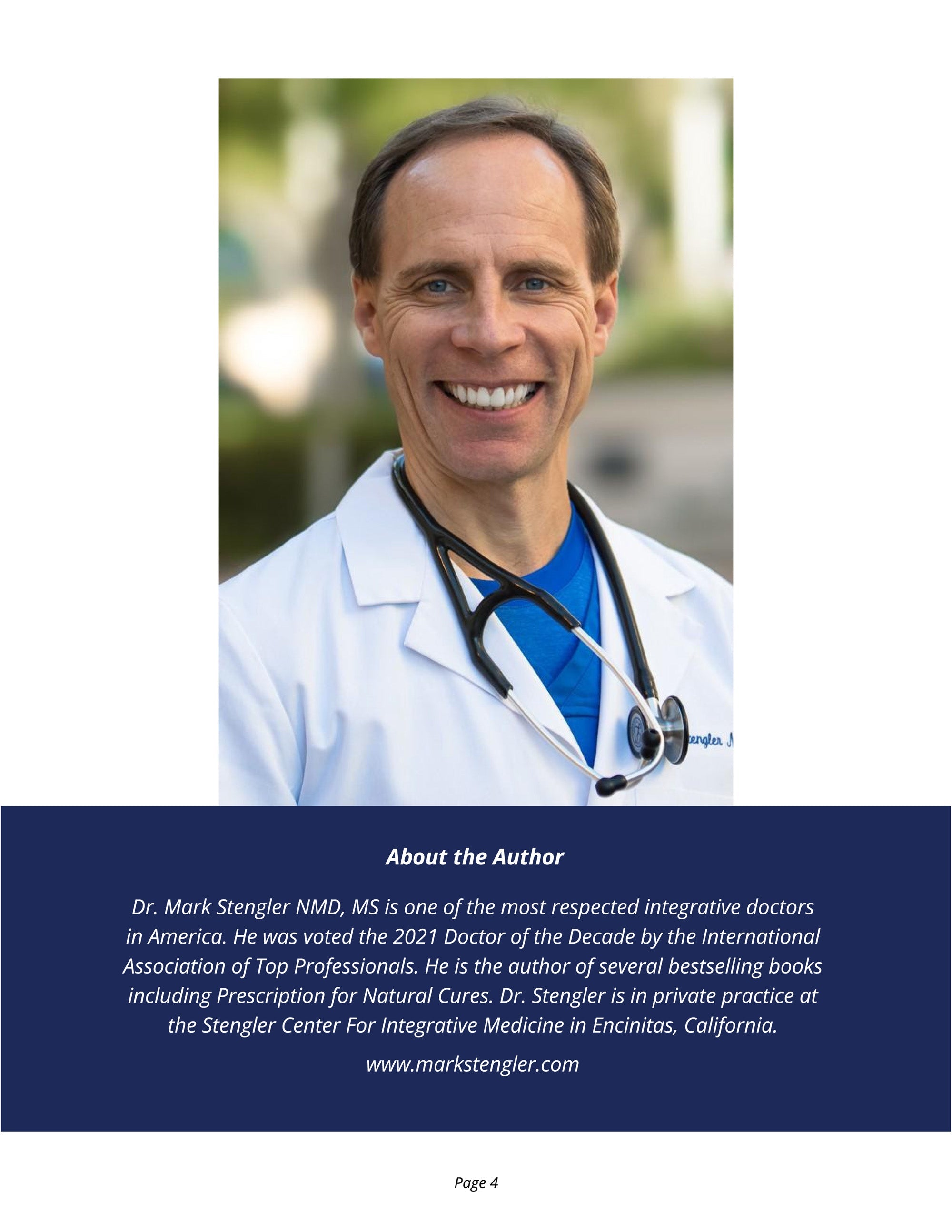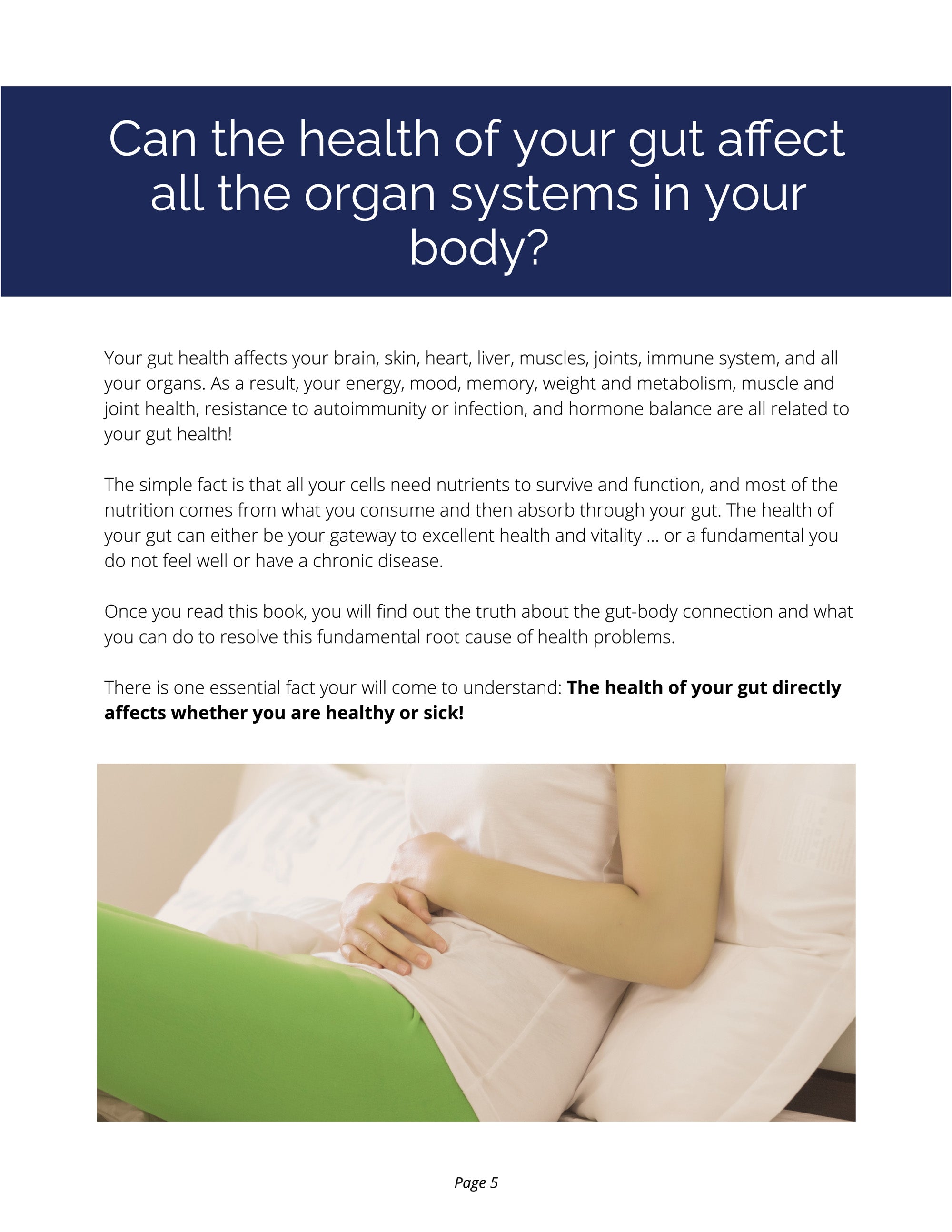 Your gut health affects your brain, skin, heart, liver, muscles, joints, immune system, and all your organs. As a result, your energy, mood, memory, weight and metabolism, muscle and joint health, resistance to autoimmunity or infection, and hormone balance are all related to your gut health!
This is your chance to learn The Truth About Leaky Gut and how to heal it in my book detailing what leaky gut is and how to treat it.
This is a DIGITAL COPY of the book The Truth About Leaky Gut, that will be delivered to your EMAIL inbox. Please make sure to check your spam folder if you don't receive it.   
DOWNLOAD NOTE: The is a 91 Page high-resolution digital copy of the book (161mb file size).  Download times may vary depending on internet connection speed.

Dr. Stengler shares the research and physiology behind Leaky Gut Syndrome with expertise. This book is written such that patients, physicians and other healthcare providers alike can learn about Leaky Gut Syndrome.
-- Linette Williamson, MD, BSChE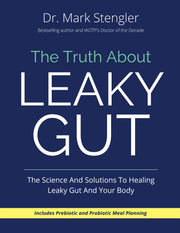 The Truth About Leaky Gut (Digital e-book)

$19.00

Regular price

$49.00