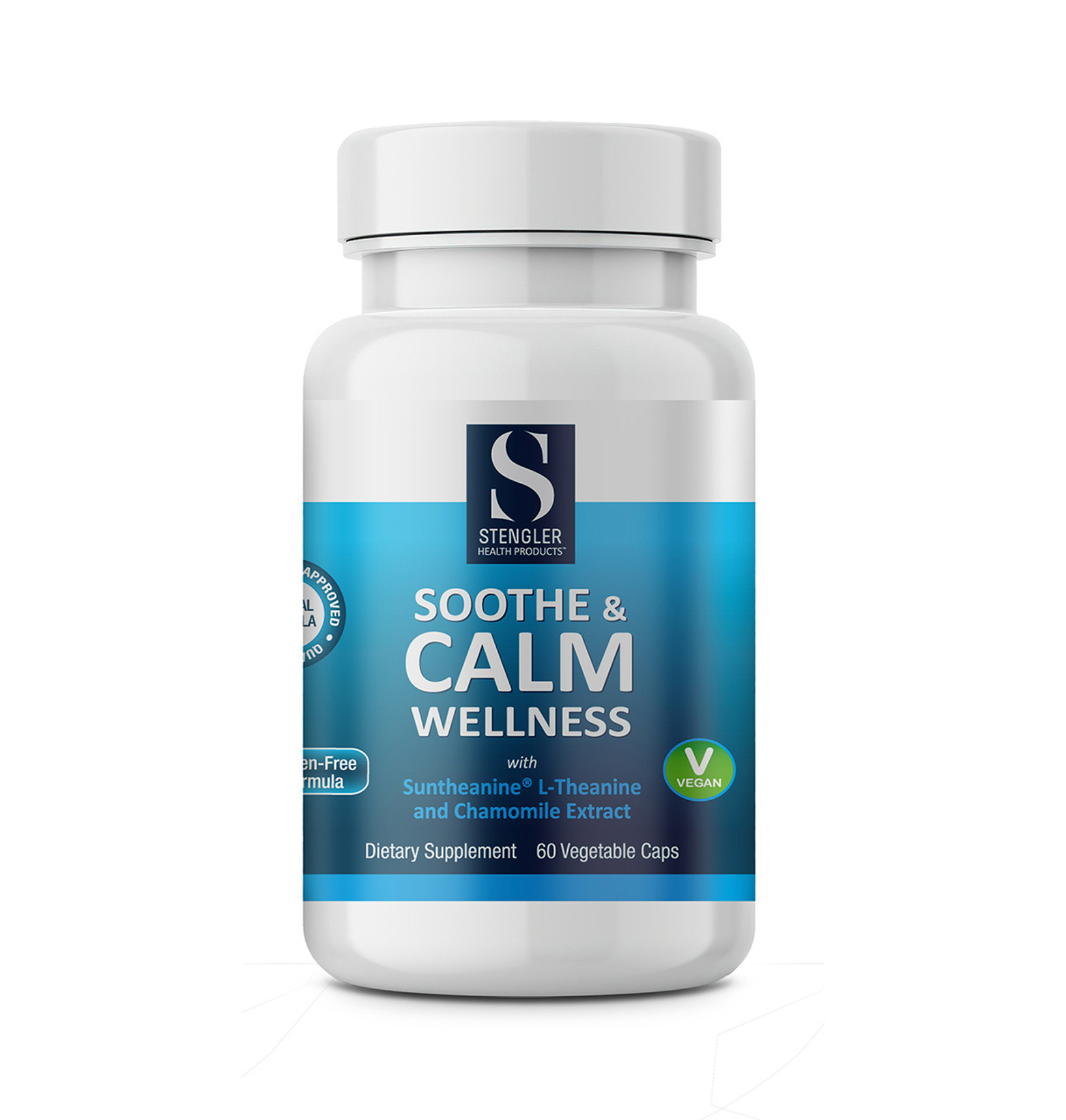 A formulation by Dr. Stengler to help with occasional anxiety and promote a sense of calm and relaxation.
Magnesium-supports brain, muscle, and nervous system relaxation.
Chamomille-traditional use for supporting nervous system health and digestive calmness.
Suntheanine L-theanine is used to support normal neurotransmitter levels. A meta-analysis of 9 peer-reviewed journal articles reports: "supplementation of 200-400 mg daily of L-theanine may assist in the reduction of stress and anxiety in people exposed to stressful conditions." 1
GABA-used to naturally calm the brain. Research supports that GABA reduces the effects of stress. 2
Directions for Use: Adults, take 1 to 2 capsules two times per day with out without food or as directed by a Health Care Practitioner.
Keep Out of Reach of Children. Do not use if safety seal on cap or printed inner seal is missing or broken. Consult a physician if pregnant, lactating, currently on prescription medication or diagnosed with a medical condition. Store in a cool dry place.
FREE of lubricants, fillers, flow agents, excipients, starch, added sugar, milk, soy, salt, wheat, gluten, yeast and artificial flavors.
Allergy Information: product is manufactured in a facility that processes milk, egg, soy, tree nuts, fish & shellfish.
 *Referenced Studies:
Williams JL, Everett JM, D'Cunha NM, et al. The Effects of Green Tea Amino Acid L-Theanine Consumption on the Ability to Manage Stress and Anxiety Levels: a Systematic Review. Plant Foods Hum Nutr. 2020;75(1):12-23. doi:10.1007/s11130-019-00771-5
Hepsomali P, Groeger JA, Nishihira J, Scholey A. Effects of Oral Gamma-Aminobutyric Acid (GABA) Administration on Stress and Sleep in Humans: A Systematic Review. Front Neurosci. 2020;14:923. Published 2020 Sep 17. doi:10.3389/fnins.2020.00923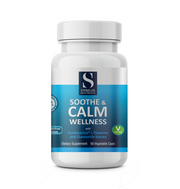 Soothe & Calm Wellness