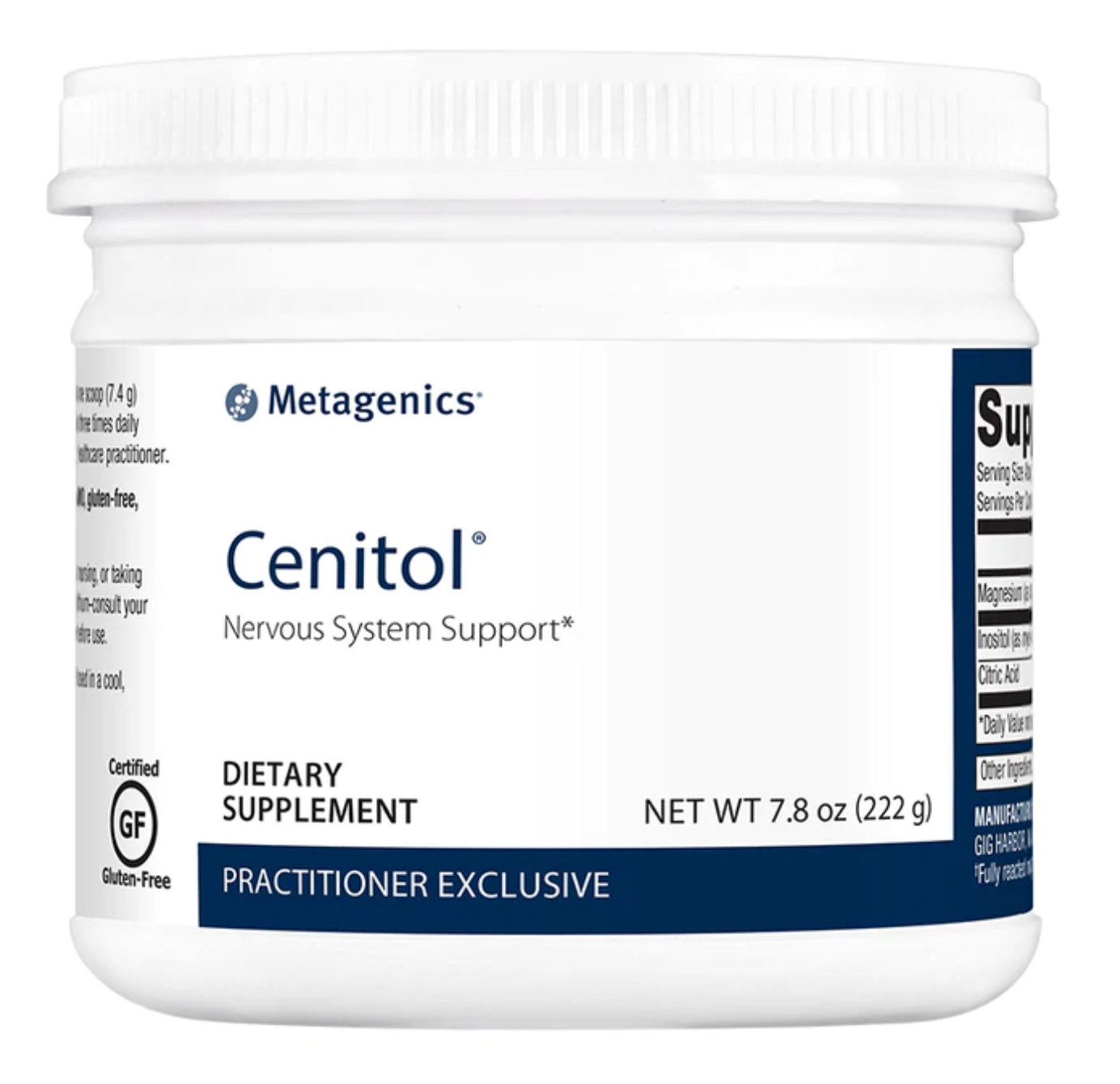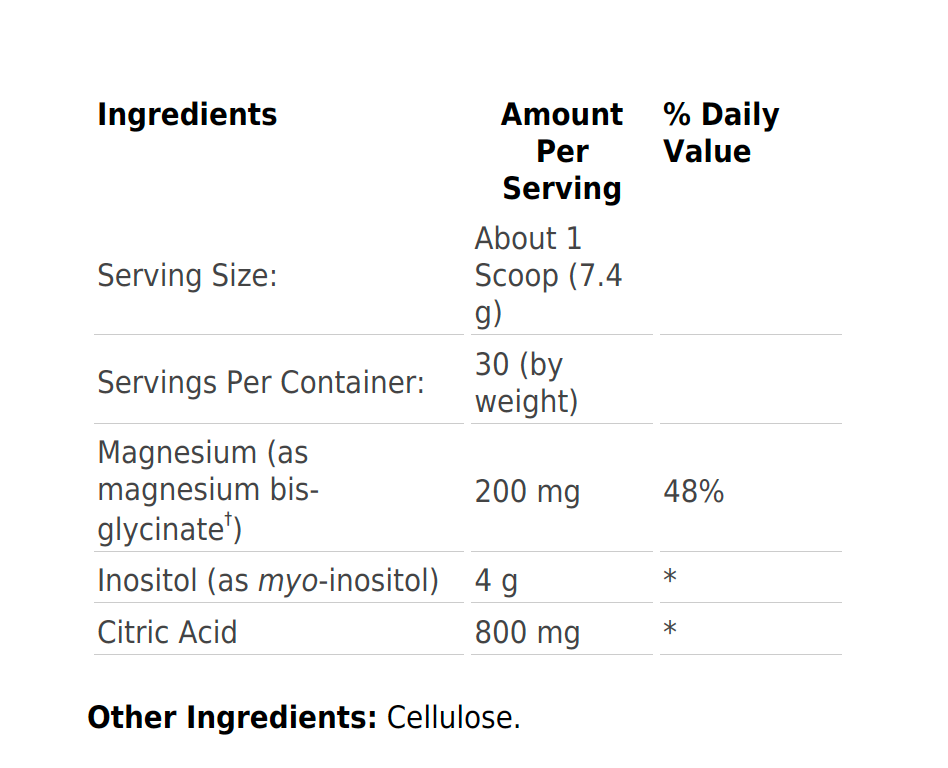 Nervous System Support*
Cenitol® supports healthy overall nervous system function by featuring inositol, an important occurring component of cell membranes. Inositol plays a major role in cell signaling by functioning as a precursor of an intracellular second messenger system. This system is responsible for regulating a large number of key cellular processes in the body, especially in the brain.*

Cenitol also supplies magnesium in the form of a fully reacted amino acid chelate for nervous system support. These two complementary ingredients are supplied in powder form for ease of delivery and enhanced dosing flexibility.*
Serving size: One Scoop (7.4 g)
Servings Per Container:
30
Directions: Mix about one scoop (7.4 g) in water or juice one to three times daily or as directed by your healthcare practitioner.
Caution: If pregnant or nursing, or taking medication–including lithium–consult your healthcare practitioner before use.
Tamper Evident: Do not use if safety seal is missing or broken.
Storage: Keep tightly closed in a cool, dry place.
This product is non-GMO, gluten-free, and vegetarian.
*Daily Value not established
†Fully reacted magnesium amino acid chelate.
 * These statements have not been evaluated by the Food and Drug Administration. These products are not intended to diagnose, treat, cure or prevent any disease.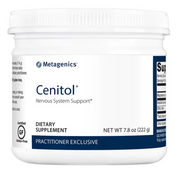 Cenitol® Powder