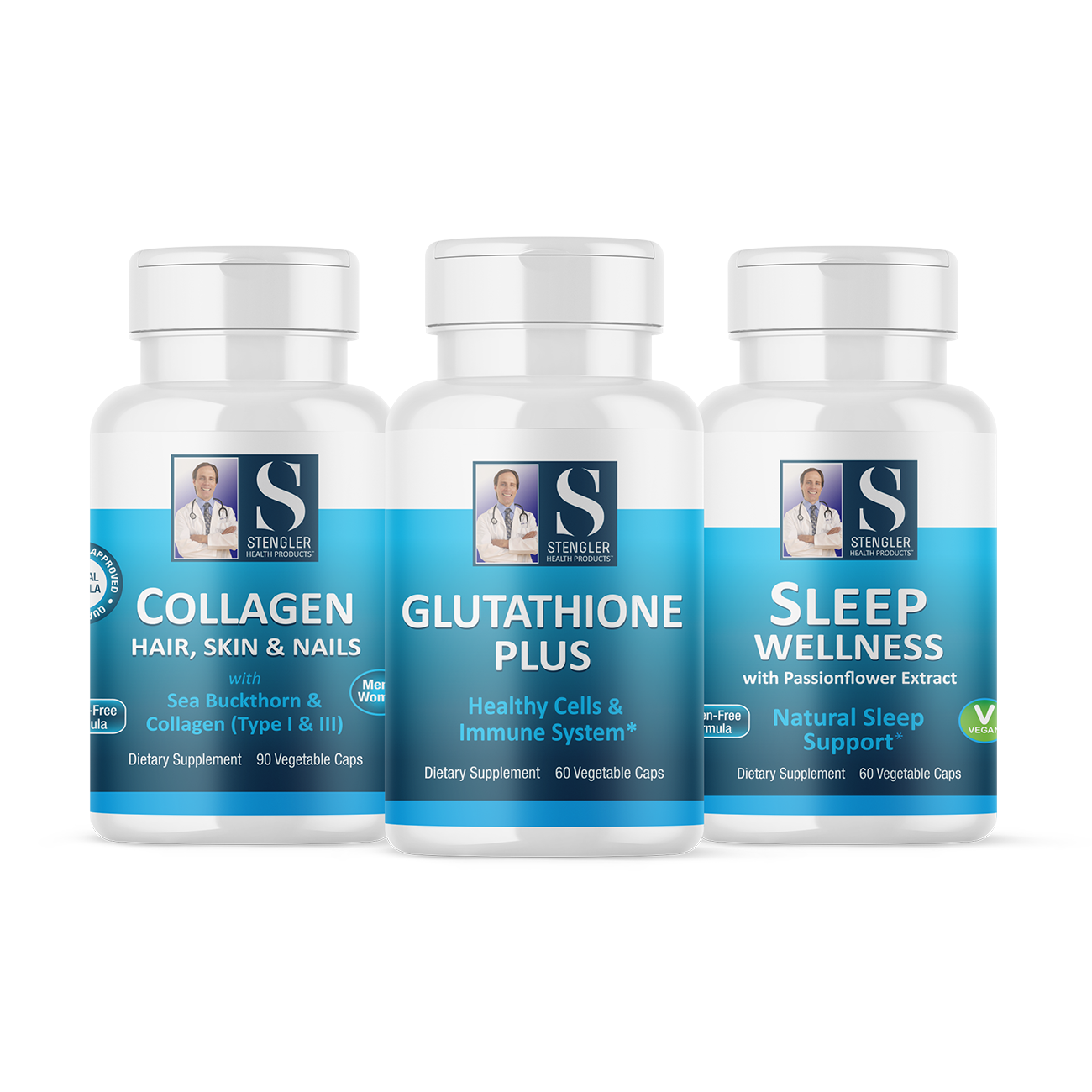 Why You'll Love My Anti-Aging Bundle
Aging is not all about the wrinkles - it is about protecting your body from outside factors that are known to increase the aging process… and put your body at higher risk for illness.


SLEEP- is one of the best ways to rejuvenate your body and repair cellular damage.
COLLAGEN- is an important protein that helps maintain the integrity if almost every part of the body. Our hair, skin, nails, joints, and ligaments rely greatly on the support of collagen to function properly.

GLUTATHIONE- a powerful antioxidant, helps prevent premature aging and increased cell damage caused by free radicals.
References:
Citing: Trends in Food Science & Technology 10 (1999) 199-204
Suntheanine is a Registered Trademark of Taiyo International.

2. L-Glutathione Setria® is a well-studied form of the Reduced L-Glutathione, proven in a randomized double-blind human clinical study to support Antioxidant Activity and Cellular Detoxification.*
THIS SITE DOES NOT PROVIDE MEDICAL OR HEALTH CARE ADVICE. CONSULT YOUR PHYSICIAN OR OTHER QUALIFIED HEALTH CARE PROVIDER FOR ADVICE REGARDING ANY MEDICAL CONDITION. DO NOT ATTEMPT TO SELF-DIAGNOSE OR TREAT ANY MEDICAL CONDITION BASED ON ANYTHING CONTAINED ON THIS SITE.


 * These statements have not been evaluated by the Food and Drug Administration. This product is not intended to diagnose, treat, cure, or prevent disease.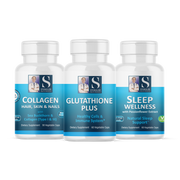 Anti-Aging Bundle